Hi, I purchased a domain and a hosting package. How do I install Metabase on there?
@shaonyuvi Have never heard of them. You're likely going to run out of RAM. You should probably consider Advanced package.
You have decided to do-it-yourself, so you'll have to make the setup you need.
If you want a hosted solution, then there's Metabase Cloud: https://www.metabase.com/pricing/
May be I failed to clear you.
Actually I downloaded Metabase jar and just double click on the file and go to http://localhost:3000/ its working fine.
I just want to do as same task on the hosting instead of my laptop.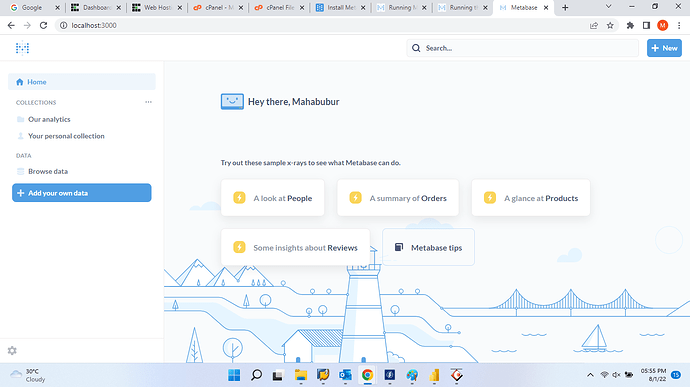 @shaonyuvi If you follow the two links I provided initially, then you'll see how to install Metabase.
My hosting provider confirmed that using Linux server. Could you please tell me the exact process on activating Metabase?