Hi there,
I'm having issues using a filter on a column that is a foreign key to another table.
My case:
Tabel: registration - column : recycleparkno -> this is a foreignkey to the 'recyclepark' tabel, which there use the column recycleparkname to show the user a name instead of a number.
When you then try to filter in that tabel based on the names you see, it always gives an error.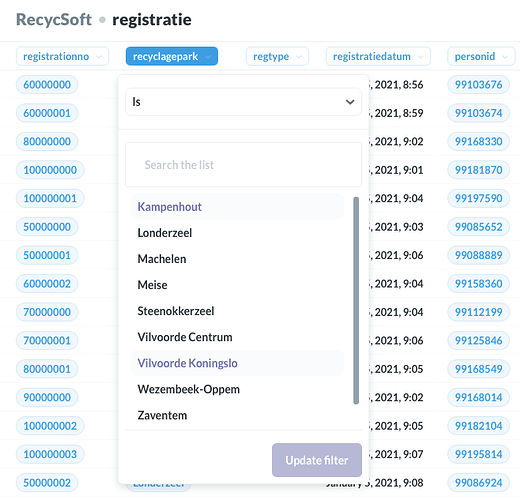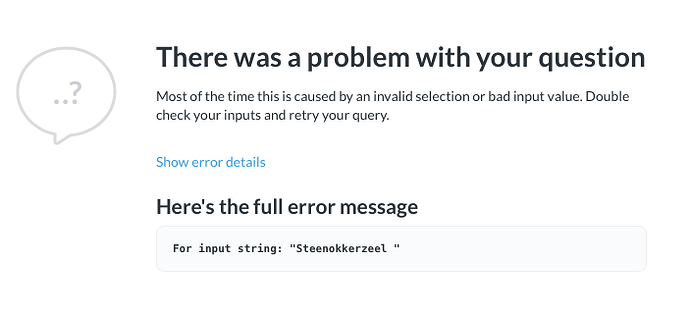 When i try to view it in SQL editor;


The thing is, this worked before on an other metabase instance i have running. Just the same links. No problem…
How it is configured: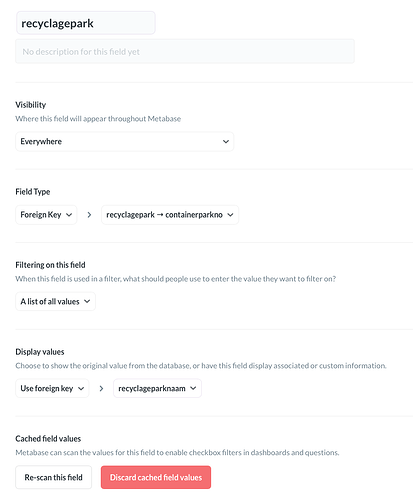 Anyone got any idea why this suddenly fails?
I already tried multiple times to rescan the fields and the database scheme and restart metabase.