Hello All
I'm using Metabase to version 3.8.2
When I want to access Dashboard from Collection tree as below picture: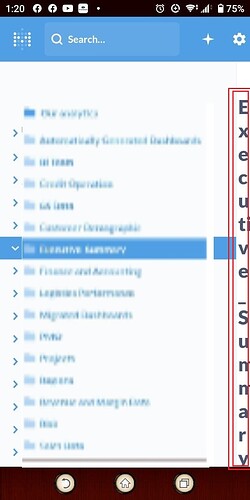 Left Hand Side is my collection, RHS (red rectangle) is Dashboards.
It's hard for me / users to access dashboards, because width of LHS is very big, and width of RHS is narrow and they aren't scalable.
How can I resize them ?
Thank you,