Hi Guys,
I try to create Custom Column from a JSON (inside a Column) with a Custom Column.
I did write a short regex to extract the Value I need from the JSON in a separate Column.
Here the Code:
(?<=status":.")(.*?(?="))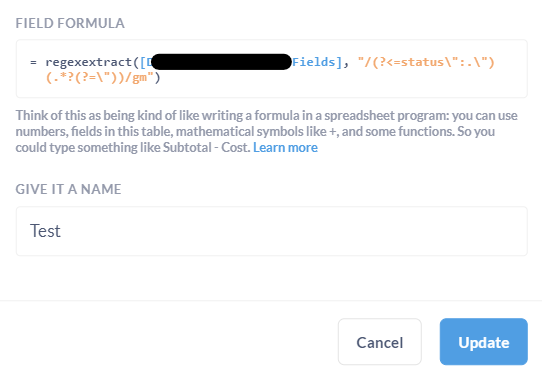 I also tried
"/(?<=status":.")(.?(?="))/gm"
"(?<=status":.")(.?(?="))"
Writing it differently etc. but Metabase just don't work with it. It is always this error Message:
Metabase Error:

any idea what I can do? I checked the regex 10x, it works perfectly for every case I have, it just doesn't work in metabase :(.
Cheers and thanks for your input!