I have been fiddling with the query editor and visualisation settings and am pretty sure this can't be done. Just posting it here to make sure.
The database has a list of articles and their sources. The goal is to find out if there aren't any new records for a given source in the last 7 days, for example.
Unfiltered, it looks like the table below or as a chart listing all the sources.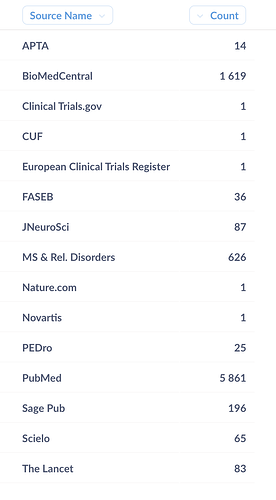 And this is the query.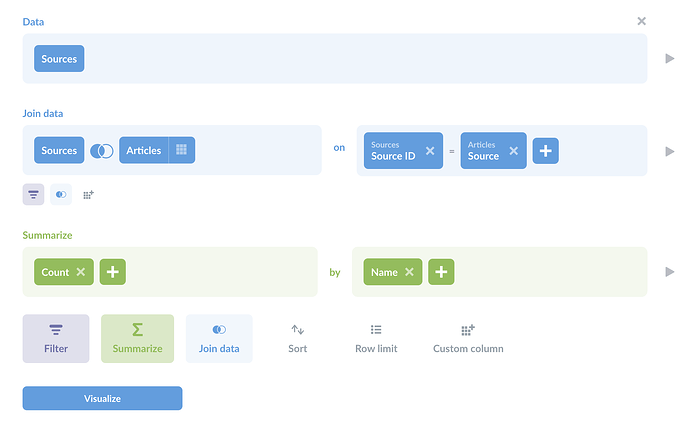 To make this complete the goal, every source should be listed even if it didn't have new articles added in the last 7 days.
Am I right to conclude that once I apply a filter there is no way to show the full list of sources?
Alternatively, is it possible to have a table showing only Sources whose value for article count is zero?