My users love pivot tables to see information.
However, how can they decide which field should go to which axes? I cannot find any possibility to swap the months and product categories using the sample data.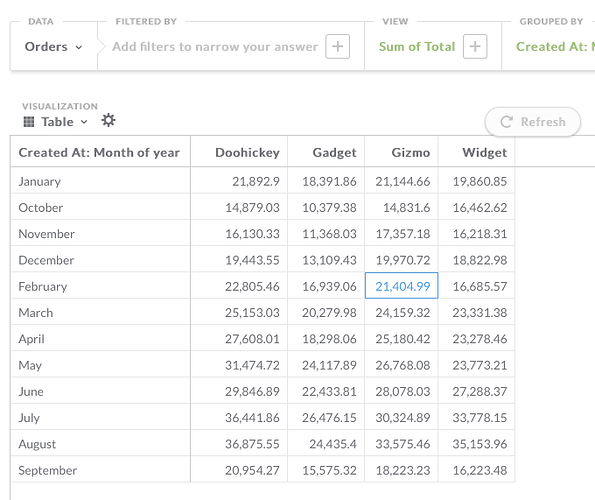 In the settings form there appears to only be a button Pivot the table, but no way to specify how.