Hello, our URL https://metabase.mindful.care/ is not loading after we do the login, as can be seen, in the image below, seems an interface error with some UI component
Error: DragDropContextProvider backend and context props must not change.
t t.componentWillReceiveProps (vendor.bundle.js?956f6f14e27e2eb57269:1:4288430)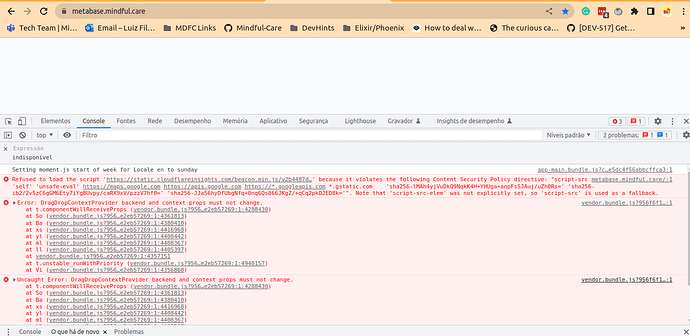 Checking on https://status.metabase.com/ seems all green and no errors are reported.
Our current version is 1.45.1 and is hosted in aptible, but we have not changed things in our infra recently, which makes me think that could be an interface error on the Metabase application.
Any help or information to support here?
Thanks ahead!
Mindful Care Dev Team.