I am trying to create an instance of Metabase to run locally via Docker. However, metabase can't seem to sync tables with the mongodb database it is linked to. It pulls the table names but can't seem to pull fields for all the individual tables.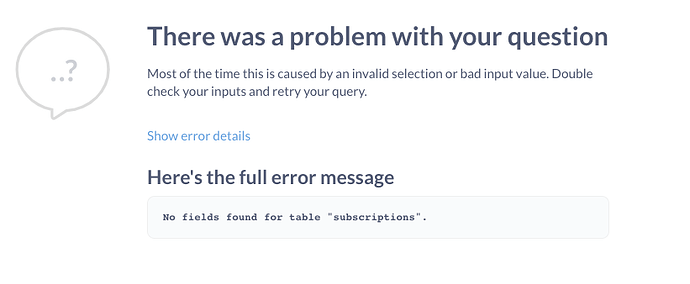 The error seems to be a "fingerprinting" error when metabase tries to sync certain fields in a given table(collection). Tables(collection) which sync before the finger printing error have synced fine, whilst the finger printing error seems to prevent the table where the error is thrown and tables after from syncing and pulling the fields through (unsurprisingly).
It's not always the same field that the error is thrown on! See images of two different fields below.


What does the finger printing error relate to?
Also this error is not thrown on a different version of metabase that is not run via docker but links to the same db?