Hi,
I've connected metabase to a bigquery database and created a dashboard. It was working fine. It is basically a set of trend cards and tables.
Then , yesterday I have decided to delete the table I was querying on BQ and upload a new partitioned table with same name, same fields and same information. After that, all trends in my previously working dashboard stop working and metabase are not recognizing the date column as a date.

Even if the date column is, aparently, correct.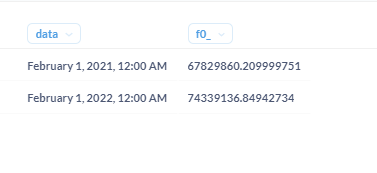 I'm using Metabase 0.41