The main difference between a local installation and a production installation of Metabase is the application database.
Currently I was using H2 Database and thought of migrating to any production suitable database. I first tried in MySQL , it is working fine. Now I need to do one in Oracle. But Official doc suggests like below: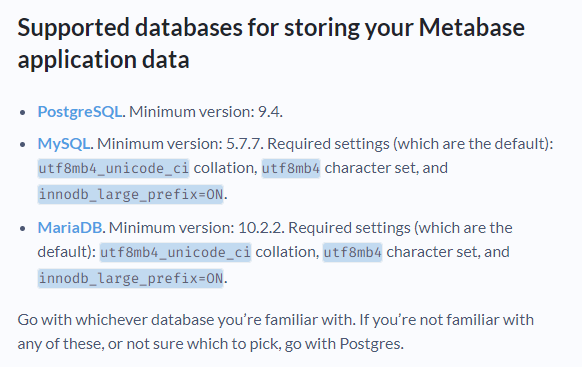 Is there any way we can use Oracle also?