I am facing a challenges to convert text (date alike format) to date. It will become blank
Data source i use is druid.
Also, every times if I re-ingested data, the time series which i set to category previously will auto changed to entity key.
Any hints how to solve it?
Original date alike format:-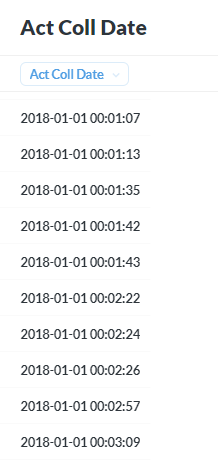 changed date type to creation timestamp

Query again at using custom query and it return blank:-