Hi, I read Field filter fails if it references a column from an aliased table · Issue #3324 · metabase/metabase · GitHub so I'm aware that aliases are an issue. I thought it was only when you use SQL to create your model, but also the Notebook Editor can't handle multiple joins to the same table.
Simplified example: I have a 'hotel booking' fact table which holds the booking date and the stay date for each booking. And of course I have a shared dimension with all dates.
When I create two joins using the different columns for stay date and book date, I don't get the correct result, he only uses the first relationship, duplicates it. Also the label shows that it is in fact just using the first relationship.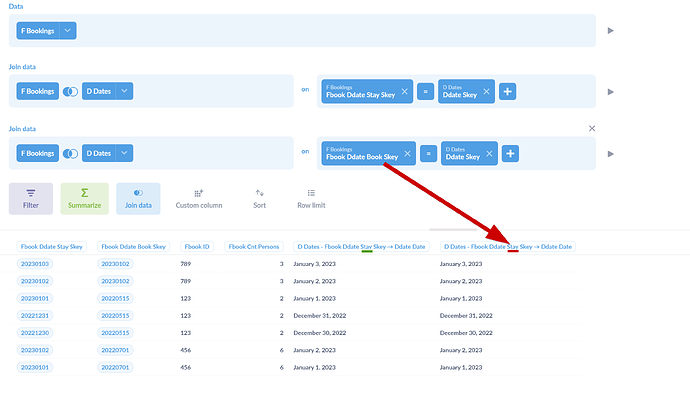 According to me, this is basic functionality that should be available. I know that the workaround is to create a view for every alias of my dates dimension. But I'm not happy with that.