I have the following tables:
Table 1 "revenue_centers"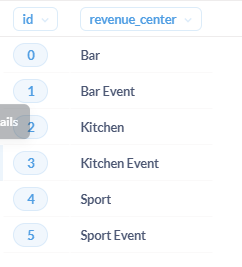 Table 2 "orders"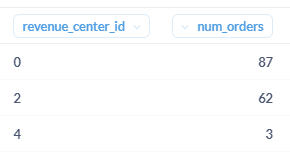 I use the following query because I want to show all of the revenue centers (even if there were no orders).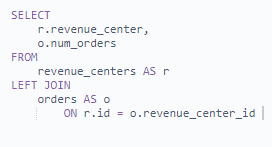 However, the results only show the revenue centers for which there were orders.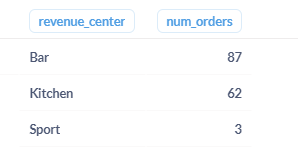 I expect to return all of the revenue centers from the left table including those with no records from the right table.
Diagnostic Info
{
"browser-info": {
"language": "en-US",
"platform": "Win32",
"userAgent": "Mozilla/5.0 (Windows NT 10.0; Win64; x64) AppleWebKit/537.36 (KHTML, like Gecko) Chrome/105.0.0.0 Safari/537.36",
"vendor": "Google Inc."
},
"system-info": {
"file.encoding": "UTF-8",
"java.runtime.name": "OpenJDK Runtime Environment",
"java.runtime.version": "11.0.16.1+1",
"java.vendor": "Eclipse Adoptium",
"java.vendor.url": "https://adoptium.net/",
"java.version": "11.0.16.1",
"java.vm.name": "OpenJDK 64-Bit Server VM",
"java.vm.version": "11.0.16.1+1",
"os.name": "Linux",
"os.version": "4.15.0-172-generic",
"user.language": "en",
"user.timezone": "Asia/Shanghai"
},
"metabase-info": {
"databases": [
"h2",
"mysql"
],
"hosting-env": "unknown",
"application-database": "mysql",
"application-database-details": {
"database": {
"name": "MySQL",
"version": "5.7.26-log"
},
"jdbc-driver": {
"name": "MariaDB Connector/J",
"version": "2.7.6"
}
},
"run-mode": "prod",
"version": {
"date": "2022-09-02",
"tag": "v0.44.3",
"branch": "release-x.44.x",
"hash": "7d50282"
},
"settings": {
"report-timezone": null
}
}
}