Hello,
I am able to successfully schedule the pulse which shows the scheduled pulse in IST . But i receive the mail in UTC. like if a schedule a pulse at 12 PM , i will get mail at 6PM.
I am passing the 'Asia/Calcutta' as the environment variable while running the jar and my system time zone is in IST and application database time zone is IST.
I am in Metabase 0.32.0.
Connection to MYSQL 5.6 and Maria Db.
Centos 7
Please have a look at the below screen shots .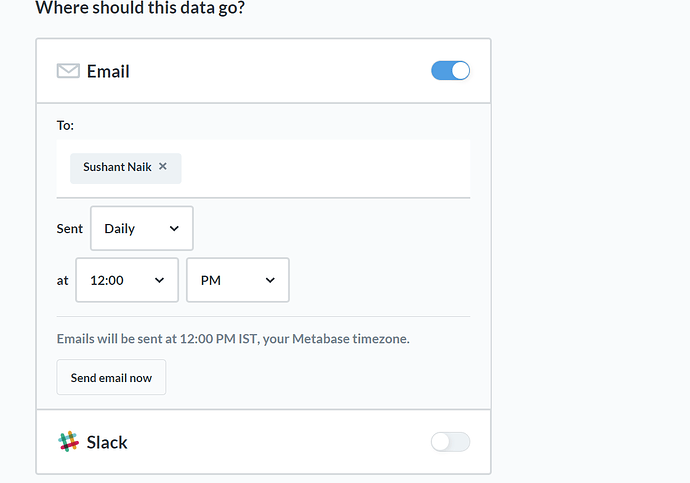 Please notice the times in marked in arrow.