Howdy-
I discovered Metabase last week, my company suddenly needs metrics and dashboards and I was officially heralded for the task

I am still learning how it works, I am comfortable with SQL requests though.
I have this simple table of results, first question: how come I cannot choose a Row visualization?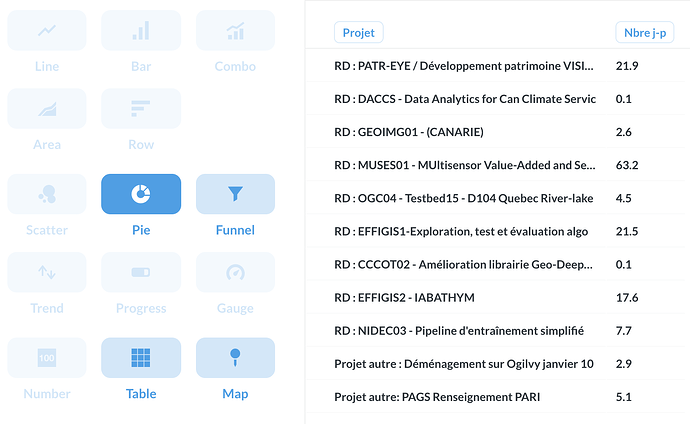 And second question (I guess it's related): if I choose Pie, I cannot select my Measure data, drop down says "no valid fields". Can you help?
Thanks and have a great day!