Hello
I found Metabase, and easy to install, easy to play with... but, more complex with use of dates.
My objective is to get some results when i filter a date column, like "yesterday", or "Last month" etc like :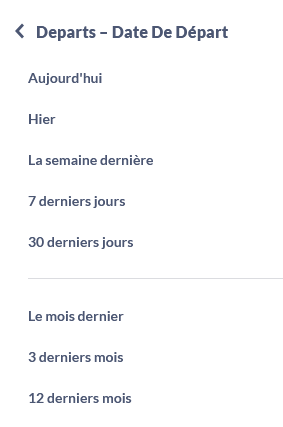 but No result :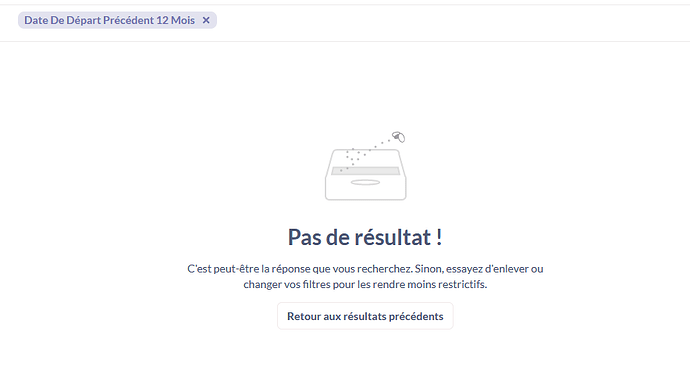 So... i ved read this forum...
I tried also to setup Timezone, like lot of posts and answers precise it :
java -Duser.timezone="Europe/Paris" -jar metabase.jar
But always ** NO result !**
---
For information, the origin of datas is a CSV file, imported in SQL Lite via SQLlite studio.
---
Could you help me please ?
I send you a sample of my datas :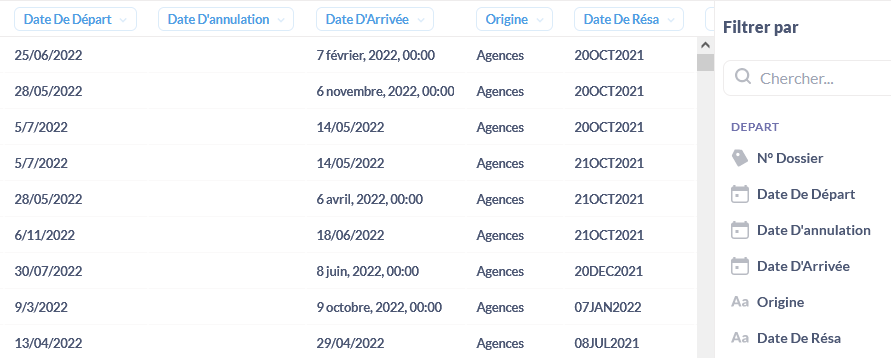 ---
and, Informations de diagnostic :
{
"browser-info": {
"language": "fr",
"platform": "Win32",
"userAgent": "Mozilla/5.0 (Windows NT 10.0; Win64; x64; rv:104.0) Gecko/20100101 Firefox/104.0",
"vendor": ""
},
"system-info": {
"file.encoding": "Cp1252",
"java.runtime.name": "Java(TM) SE Runtime Environment",
"java.runtime.version": "16.0.2+7-67",
"java.vendor": "Oracle Corporation",
"java.vendor.url": "https://java.oracle.com/",
"java.version": "16.0.2",
"java.vm.name": "Java HotSpot(TM) 64-Bit Server VM",
"java.vm.version": "16.0.2+7-67",
"os.name": "Windows 10",
"os.version": "10.0",
"user.language": "fr",
"user.timezone": "Europe/Paris"
},
"metabase-info": {
"databases": [
"h2",
"sqlite"
],
"hosting-env": "unknown",
"application-database": "h2",
"application-database-details": {
"database": {
"name": "H2",
"version": "1.4.197 (2018-03-18)"
},
"jdbc-driver": {
"name": "H2 JDBC Driver",
"version": "1.4.197 (2018-03-18)"
}
},
"run-mode": "prod",
"version": {
"date": "2022-06-13",
"tag": "v0.43.3",
"branch": "release-x.43.x",
"hash": "c9c7ef0"
},
"settings": {
"report-timezone": "Europe/Paris"
}
}
}