Hi, I have a simple oracle table, and want to make a visualization line.
Here is the table:
      CREATE TABLE "user"."T_NET_ONLINE" 
    (	"TIMESTAMP" DATE, 
    "ONLINEUSER" VARCHAR2(20 BYTE)
     ) 

And I started with 'Write a SQL', the sql like this:
select * from t_net_online
Very simple, and got the result.
But when I click visualization, chose line, I can only select X-axis, but no valid fields in Y-axis.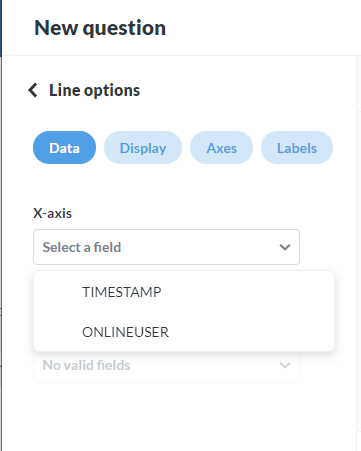 So, how the problem happen?
Thanks a lot.