Dear all,
in the last versions i was able to add a "db2.clj" (attached file db2.clj to /metabase/driver) to connect to our iSeries.
(https://github.com/metabase/metabase/issues/1509)
Now, in the last two versions i'm absolutely not able to connect to the database, because metabase do not use it anymore. I red it, something was changed with the dirvers, but currently i can't update metabase, because it will not work with the IBM iSeries.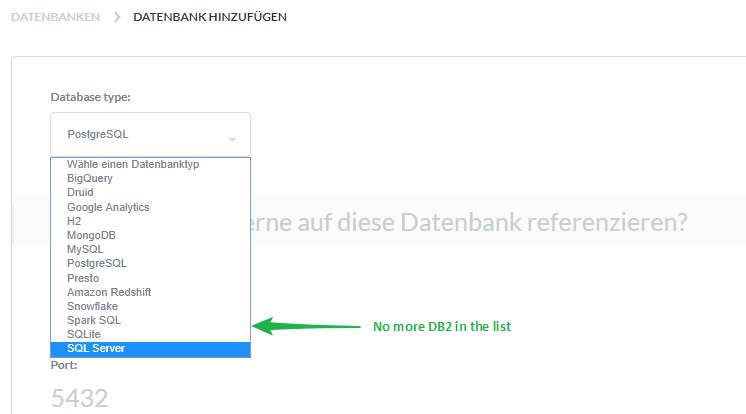 Who can help me?