Hello
I am using azure(centos 7) environment for my Metabase POC no doubt its an excellent tool we are loving it.
Now i am trying to redirect http to https , as per the document in "Using HTTPS with Metabase"(and i am running in the Metabase default server jetty).
Anyhow i managed to create the ".jks" and password file by ".crt" using keytool.
After setting the variables
export MB_JETTY_SSL="true"
export MB_JETTY_SSL_Port="443"
export MB_JETTY_SSL_Keystore="path/to/keystore.jks"
export MB_JETTY_SSL_Keystore_Password="password"
i just ran the jar file . Below are the logs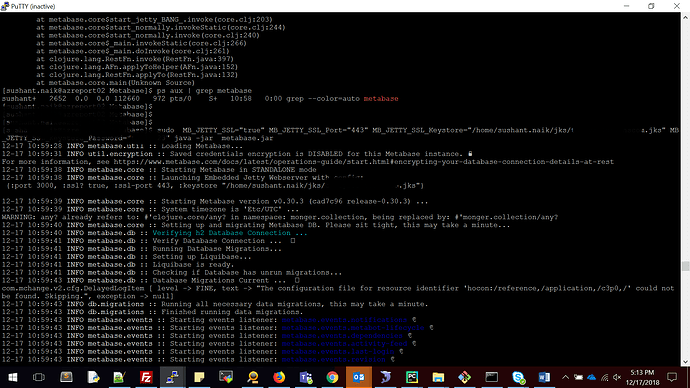 After the initialization, i tried accessing using https using the port 443 , but i didnt get the luck it was still running on default port 3000. Can anyone please help me out figuring the , where i am doing the mistake .
Thanks