I upgraded from 0.24 to 0.30 a few months ago and knew that the ui was quite different. I had problems finding my dashboards and knew that was part of the change but couldn't understand it and left it for a while. I am finally back and trying to get 0.30 to work they way we need it. I have the dashboards pinned yet they don't appear on the home page. Under Start Here, it said that if they were pinned they would appear. I 'x'ed out of Start Here hoping that the message was somehow preventing the dashboards from appearing but that wasn't the case.
I just upgraded to 0.31.2 and changed the settings to hide the x-rays. It seems no matter what I do, I can't get the dashboards to appear on the home page. I am logged in as the admin so everything should appear.
Here is Our Analytics with the dashboards pinned:
Here is my home page (with xrays hidden):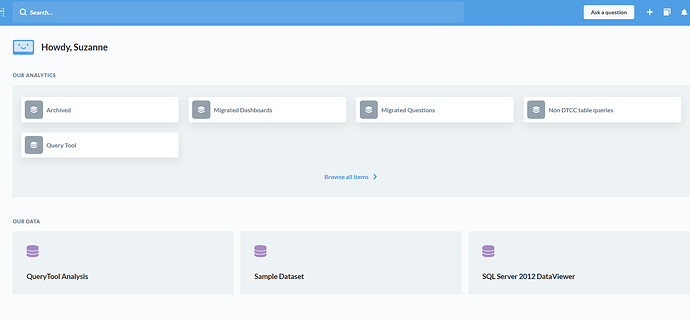 What am I missing?