Hello. For some reason, I'm getting the below error any time I try to increase my date range to include historical data. I'm simply trying to do a sum of a numerical field by date and filtering out by a different numerical field.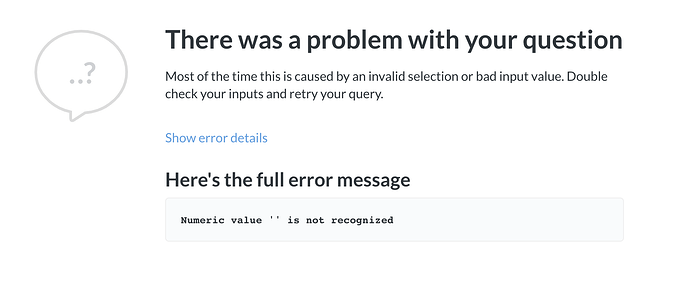 My question works when I limit it to last 2 months, but if I increase it to 3+ months, I get that error. Would you know what this type of error suggests? To my knowledge, the historical data is not corrupted.
Any insight would be appreciated! Thanks.