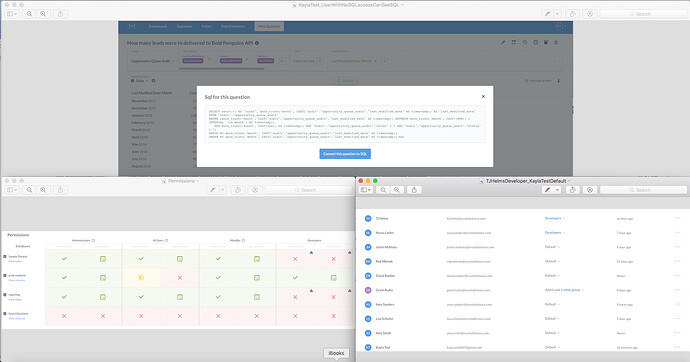 TJ Helms couldn't see SQL of a question he created and I had him set up in the Developer user group yet Kayla Test who is only a default user could see SQL.
I looked at our permission settings and saw I had neglected to set Developers SQL Queries for access, so I changed it and then TJ could see the SQL.
However, I don't understand how Kayla Test can see the SQL queries.
Please advise.
I have attached the permission and person settings, along with a screen shot of Kayla being able to see the SQL.