We've been using Metabase for several months now and we are pretty happy with it so far.
Now I think I found a bug:
Lately I started trying out the pivot table feature and found it quite useful until I realized the Totals were not adding up correctly, neither on rows nor columns. This was driving me crazy, so I searched here and on github and apparently nobody has ran into this problem, so maybe I'm doing something wrong:
I'm pivoting a very simple table with a couple of dimensions and a measure: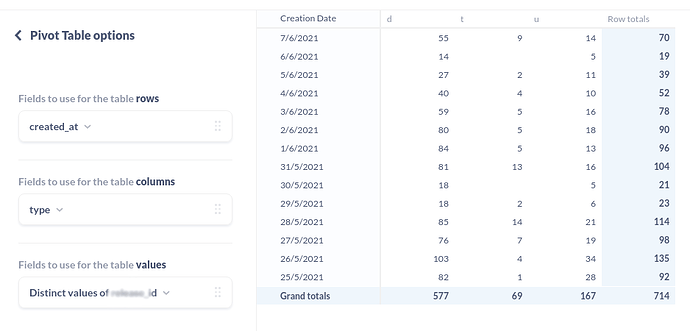 It's very easy to see that the totals don't match. But why? If I download the results in a csv and pivot the table in LibreOffice, the totals do match: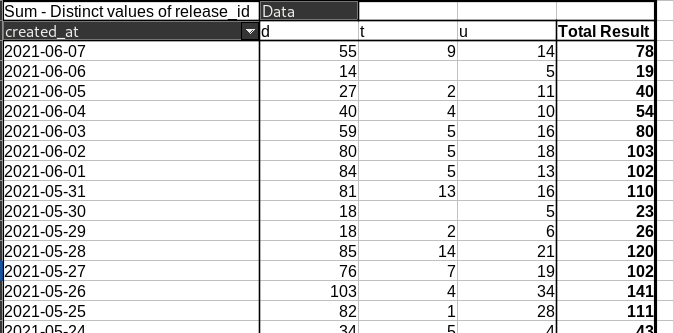 I found this issue on github, which seems to be somewhat related, but isn't the same, obviously: https://github.com/metabase/metabase/issues/15211
Any ideas of what might be happening? I would appreciate it very much.
Cheers!