Hello everybody,
i'm currently using Mac OS X El Capitan (10.11.6) and i'm trying to execute Metabase app but it gets stuck and i'm not able to use it.
Below the screenshot of OS X Console: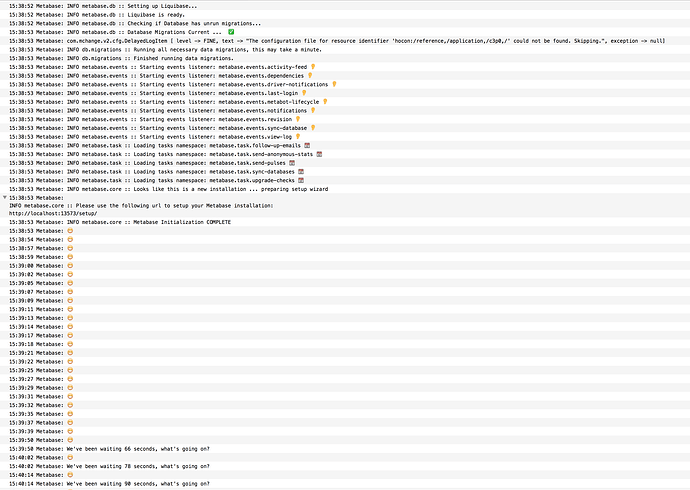 As you can see the metabase initialization is complete and i'm able to access to it by browser (e.g. http://localhost:13573) but i am not able to access to it by the metabase app: it gets stuck forever with the spinning wheel.
How can i solve this? I downloaded the latest version for Mac.
Thank you very much