Hello,
I am using the relative date range and here it also works as I would expect:

But in this example "2 days ago" shows Dec 29, 2021 which is not really 2 days ago!
Am I using it wrong?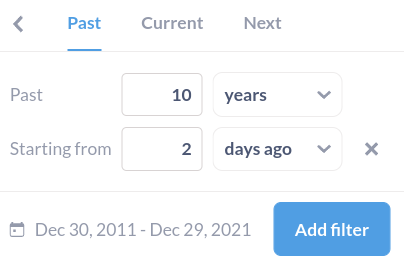 Thanks for any help!
Edit: I think it get's confusing for me when the time units in the two selections are not the same, for example years and days.