I have a line chart where the y-axis values are null for some dates. When the default 'linear interpolated' is selected, the line chart renders as expected. Selecting either of the other to options no longer works correctly however.
Compare the same chart below where 'Replace missing values with' is set to 'Linear Interpolated' and 'Zero'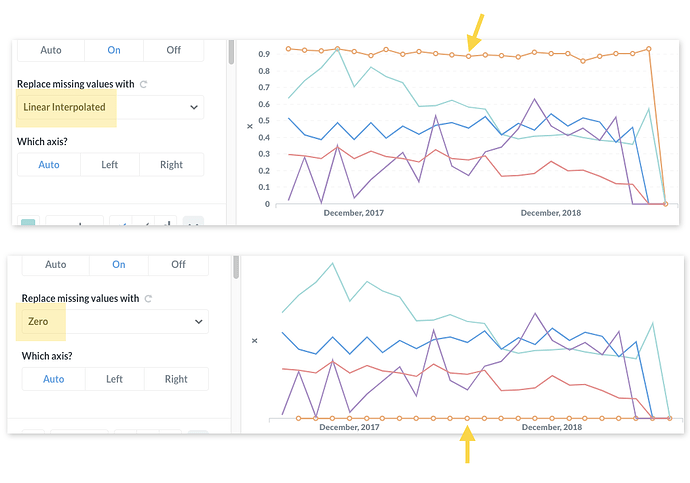 In this case, the expected behaviour is that the last point would not render (as it's a null) rather than the entire series be zero.
This exact chart worked in previous releases so this appears to be a bug that's been introduced.