Hi there,
We just upgraded our internal metabase (running in docker) from 0.37.0.1 to 0.40.1. When I click Ask a Question, Simple Question, select our database, select a schema, and click on a table, I see the following error:
ERROR: relation "public.share_token" does not exist Where: Remote SQL command: SELECT share_token_id, scope, scope_id, expires_at, created_at, modified_at FROM public.share_token

For some reason, metabase is using public.share_token instead of auth.share_token. Any reason it would do that?
Screenshot:

Here is a screenshot of selecting the schema: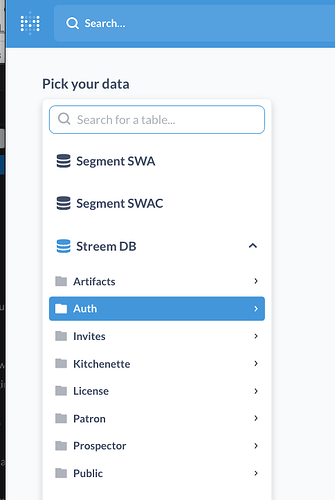 Strangely, this issue doesn't happen with other schemas, just this auth schema.
Any hints?