Hi, I have a search box text filter that uses the 'Surname' field from the database table for the lookup.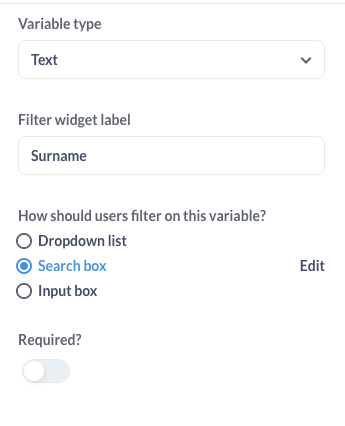 However, if I type some letters that don't match any results from the database table lookup i.e. surname starting with letters 'zx' does not exist, then the metabase table just errors out and shows this message:
Does anyone know of a solution to prevent error and create a more user friendly experience?
Thanks
Dave