On a table that has an array column, how can you filter on the array containing a value?
For example, I have a column that's a varchar array. The filtering options are
Is
Is not
Is empty
Not empty
When going to that field's settings via the admin panel, I have some options to change how it's filtering works: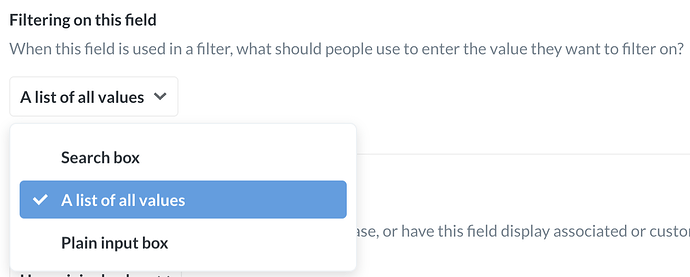 But no matter what filtering option I choose for the column, I can't search for a value that's contained in the array. It searches my varchar input directly against varchar which causes an error.
ERROR: operator does not exist: character varying[] = character varying Hint: No operator matches the given name and argument type(s). You might need to add explicit type casts. Position: 1930

Could we have a "contains" filter in the simple question view, or if it exists, how do we enable it?
P.S. I've labelled this is as a feature request, because it's possible to do when changing to the SQL view, but we use Metabase precisely for those in the company that aren't proficient with SQL.