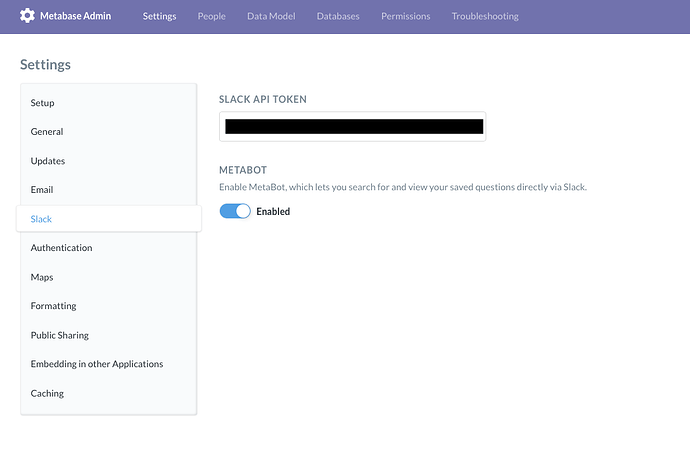 For one our Slack settings look different than: https://www.metabase.com/docs/latest/administration-guide/09-setting-up-slack.html
I created a bot in our slack space and put the token into metabase and enabled metabot, yet in slack the bot never comes online. So to troubleshoot I tried something random for the token to see if I got an error as describe in the docs and no error presented itself.
Where do I begin to troubleshoot this?