Hi
I'm getting problems when I'm trying to interact with the Slack Bot.
I created a bot on the Slack Panel and I copy the token to Slack' configuration in Metabase.
I can talk with Metabot but when I request a card an error appears in the log.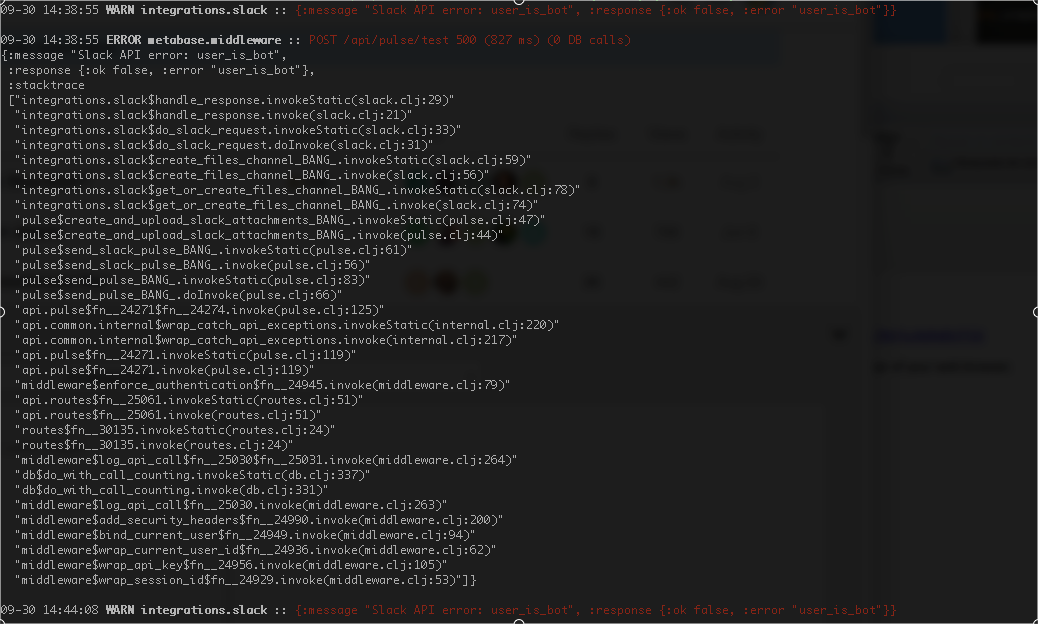 I don't know what hapend. Does the bot need more permissions?
My Metabase version is v0.19.3
Thank you very much.