I have multiple dashboards, each with around 10 cards and some of them are so slow, that the entire page freezes and Firefox shows a warning (see Screenshot)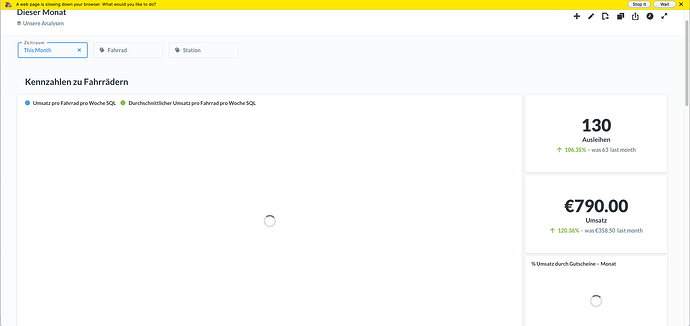 I have already searched for other post with the same issues and all of them (Metabase Dashboard is slow, Slow API calls resulting in very poor user experience) were fixed by older Metabase versions.
I am using 0.35.3 on Heroku, with enough resources behind the dyno (Standard 2x) and both the Metabase Postgres as well as the Postgres DB where the information is stored run on Standard-0. The dyno does not exceed memory, and I don't see any super long queries in the database.
I've also looked into the heroku logs and could not find anything helpful. I can post them, if this is helpful.
What could be the reason? How can I fix it?