Hello

We've upgraded to 0.43.3 last Tuesday and have been experiencing a slow app since then, and especially today end of afternoon (almost impossible to reach, getting 504s).
It's a self-hosted Metabase instance (EC2) with RDS as DB. We've started investigating:
there is a spike in CPU and running queries on the RDS instance
there's a bunch of looking-alike queries that are super slow (below is the execution plan)
we suspect it comes from the new homepage that's looking for the last viewed items per user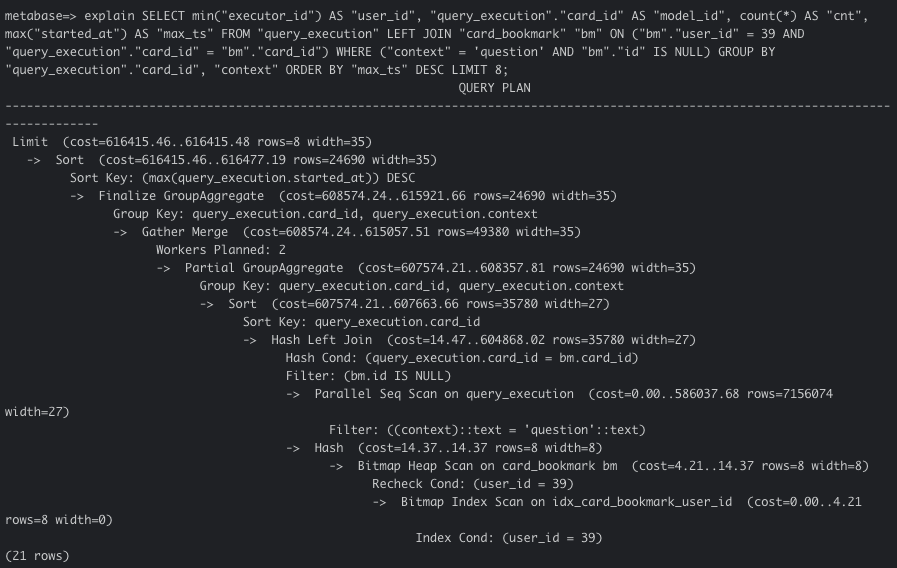 We currently adding an index on query_execution and it takes a long time. Is that a known issue with 0.43.3?
Thanks for your help!

Note - I'll post the Diagnostic Info when I am able to reach the Admin space