I am trying to connect to a Snowflake data warehouse and the connection is failing with error: "net.snowflake.client.jdbc.SnowflakeSQLException: JDBC driver not able to connect to Snowflake. Error code: 390100, Message: Incorrect username or password was specified…"
However I can successfully connect to this DW via the command line utility SnowSQL and via the web interface using the same credentials.
My connection setup looks like it does in the attached image.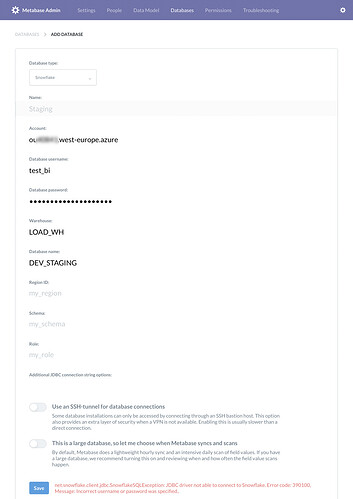 Any advice/suggestions welcome.
Thanks,
Nigel