This thread seems to indicate that there should be a stacking option under Display when using a bar chart: Stacked bar charts
I do not have this option.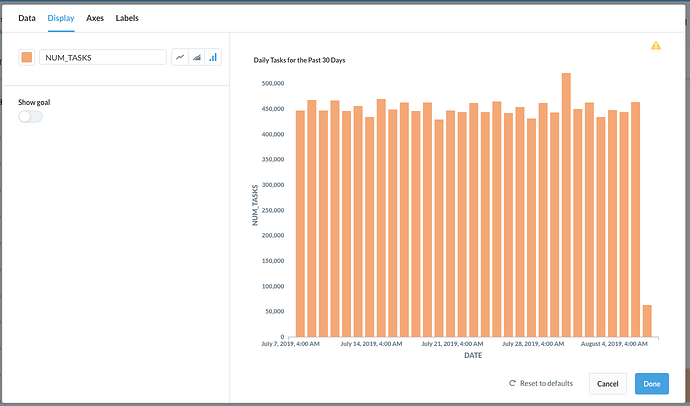 I have a third field "platform" that should allow for stacking of the bar chart. How can I make a stacked bar chart? My backend DB is Snowflake.