Hi
I'm using the GROUPED BY Hour of day to show the business day performance.
Our Business day lasts 18 hours, starting from 11AM and ending at 4AM. I really need to change the start hour in the result to 11AM (and end hour at 4AM) in order to have the graph related to the real working day hours and not to have 0 columns for the hours in-between.
That's an example of a visualization now: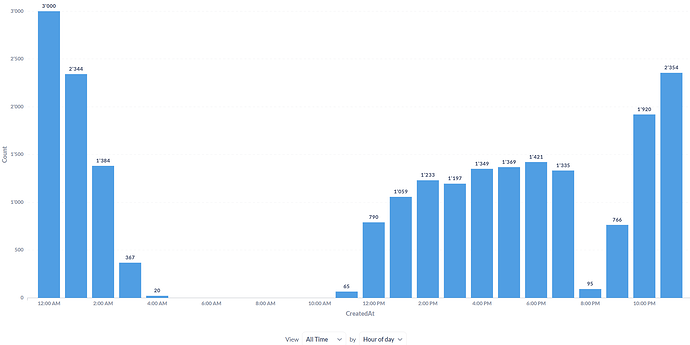 Can Metabase do that? Or, can anyone write that in SQL?
That's a collage of the wished-graph (just to be clear):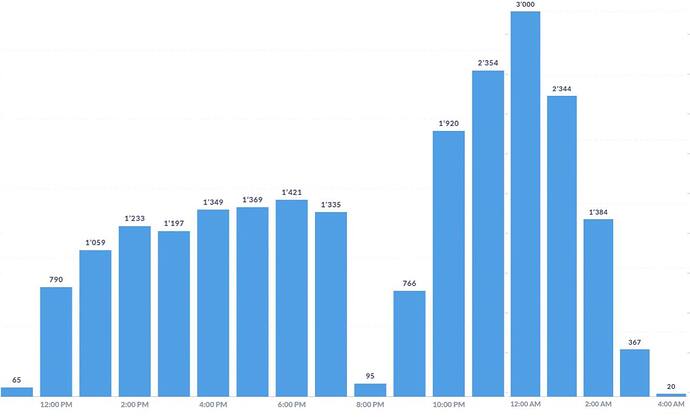 Hope someone would help me. Thanks.