I have a classic usage case for a Funnel chart: number of opportunities in a sales cycle: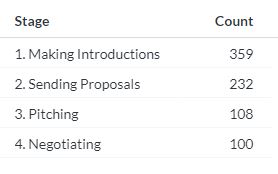 …but when I visualise with the Funnel chart, I get this: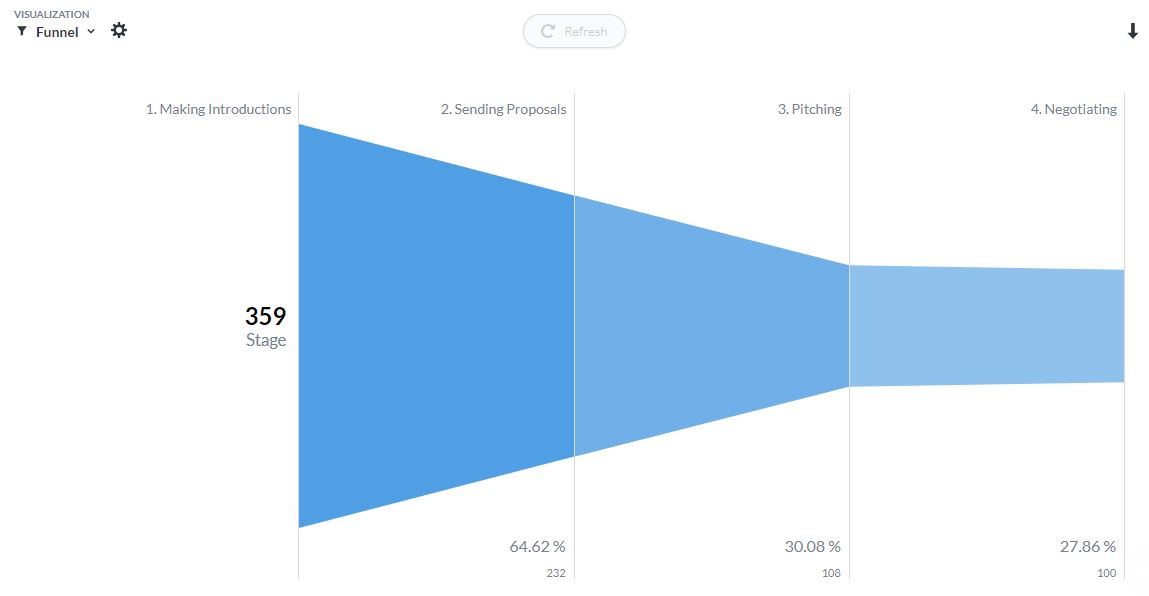 The first stage is not shown at all, and the rest of the steps are expressed as a percentage of the first stage and not the overall total.
I've read the documentation on Funnel charts, it shows a funnel like this: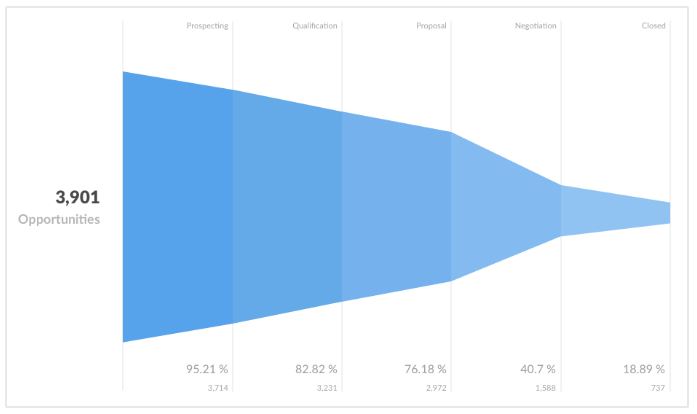 …which makes me think that the data needs to be structured in a particular way; I'm guessing the overall total needs to be included in the results to act as the first 'step'? I knocked up a quick union query using the sql editor to do this: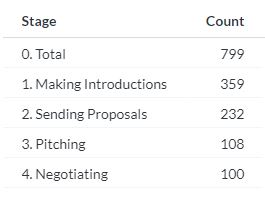 …but it seems when I do, the Funnel chart is no longer selectable when using SQL questions?
Has anyone had any success using this chart, and if so, is there indeed a secret to structuring your data? Or is the funnel chart broken?
I've tried using 0.29.3 and 0.30.1, both return the same results.
Thanks for reading