I'm trying to generate a trend card by this custom query (that results in the table):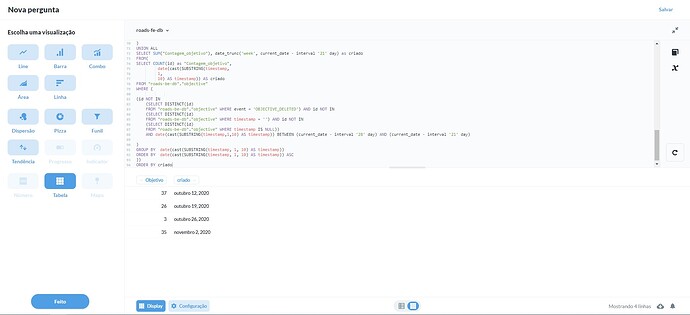 From this table, the option to choose the trend card appears, however, when I click on the option, nothing appears.
And when I create the trend card for a table that was created by the query, the card appears.
Do you have any tips to solve this problem?