Hey Folks,
So, I'm trying to build a trend visualization with a custom SQL query. One of these: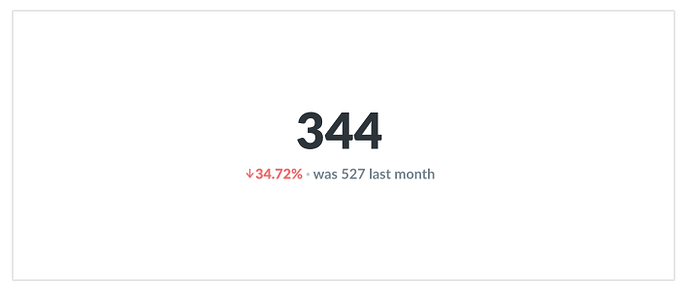 The docs state that:
To use this visualization, you'll need to have a single number grouped by a Time field, like the Count of Orders by Created At.
I'm almost positive I have it set up this way, but am not able to get it to generate a comparison. All I get is the sad message "Nothing to compare for the previous ."
Here's an example of the query. Currently grouping by date_trunc but have also tried to_char and various other postgres date functions. I have also tried limiting the results by 2.
Any help or guidance would be appricated!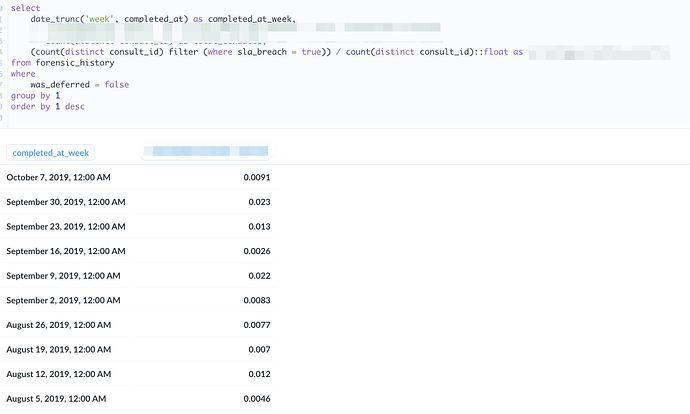 Currently running v0.33.0