Hi,
I'm new to Metabase, and I'm struggling with the following issue : I have a MongoDB collection that contains (among others) : locality, date, amount.
I would like to display a table with, for each locality, the sum of amount for the current year, for the previous year, and then the trend (in %) between the 2 years.
Here's a mockup of what I would like to have. 2° column is the locality, 2° column is the sum of amount for current year, 3° column is the sum of amount for previous year, and the last column is the trend between the 2 years.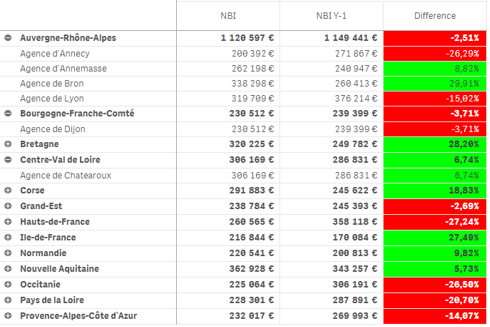 So far, I could easily display the 3 first columns, by doing this :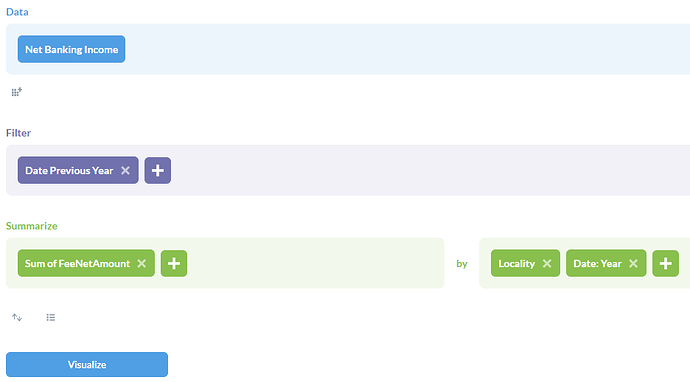 It gives me the following result :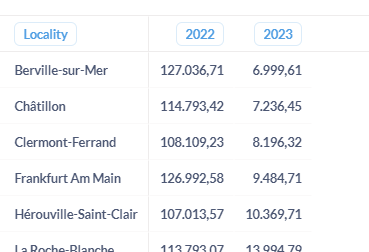 However, I can't find way to display the last column with the trend. When I try to select the Trend option in the visualization settings, I have an error message "Group by a time field to see how this has changed over time" (although my data is grouped by year). If I remove the locality in the 'group by' options, it works but it's not what I want since I don't have anymore the details per locality.
Is there a way I can achieve this ?
Thank you in advance !