Hello,
I have configured Metabase with ElasticbeanStalk and its docker image.
Everything worked perfectly wit the default H2 database. However, I tried to replace application H2 database with a PostGre Database within Amazon RDS. 2 behaviors now cause me trouble:
I can not embed dashboards anymore. When I click on share & embed the preview returns:
Requests to the server have been blocked by an extension.

Page loadings are now very slow and often need several page reloads to show anything
Have you encountered these issues ? Are they related ? Attached is the screenshots of the dashboard issue.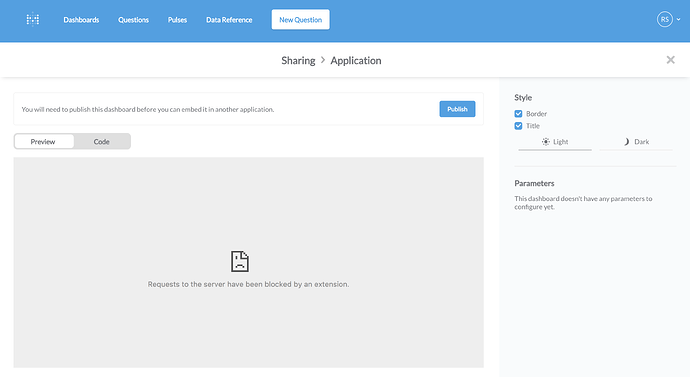 Thanks a lot for your help.