Hello, I'm new to Metabase and I don't speak SQL unfortunately. So I'm limited to the UI.
After some filtering to eliminate irrelevant data, I'm using the following grouping to arrive at this table (pic below)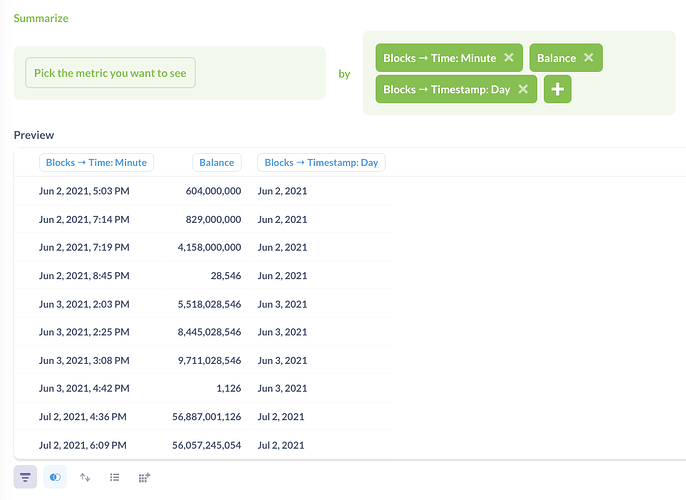 What I want is the Balance value at the end of each day ("Timestamp: Day"). Right now, I have several rows per day because the balance changes throughout the course of some days. I'm trying to filter out the rows with balances that are NOT the latest value ("Time: Minute") of each day (Timestamp: Day). Does it make sense?
I'm unwilling to edit the query via SQL directly, partly because I don't know how to, and partly because I'd like others to be able to use that query later and edit it without using SQL directly.
I've been looking for a way to achieve this for a couple hours now... I was able to Summarize the data to only 1 row per day, but then I need to lose the Balance values for that... (see below) which defeats the purpose.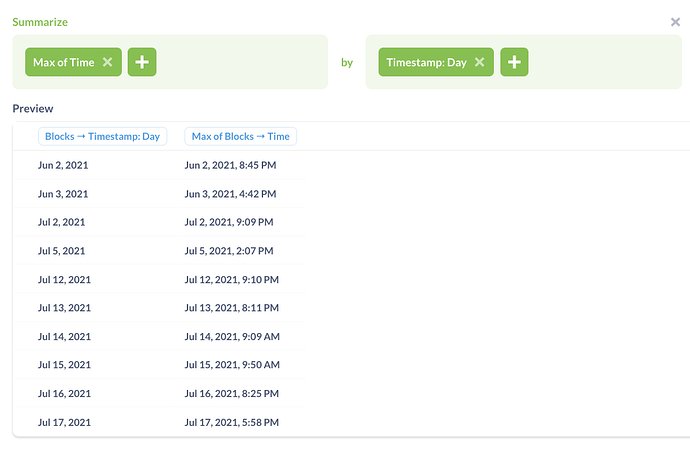 Any help is appreciated. Thank you!