Hi,
When I'm inviting new teammates, it says the following error message:
ERROR: permission denied for relation permissions_group_membership
We are using the open source plan with v0.42.1 and there are 11 users in this group already (2 of them deactivated), is there any limited number of members in this plan? Is that the reason I can't invite new members? I'm attaching a screenshot of this error.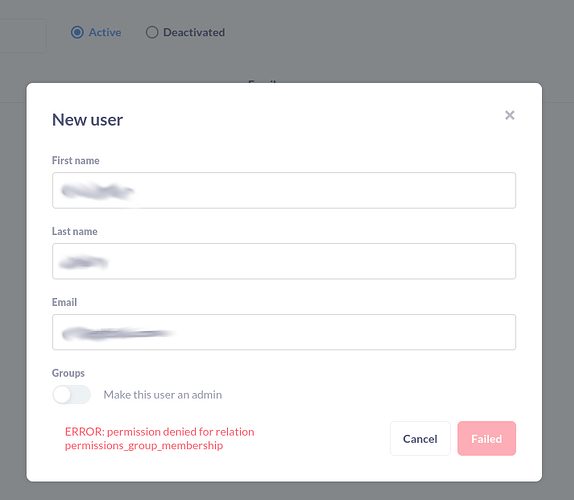 And also I've noticed we can't create new groups, it doesn't throw any error message, it just does not react when I click Create a group, write the group's name, and click on Add. I'm not sure if this is related to the same issue.
I could not find any issue like this in the forum or the documentation. Any idea?
Thanks in advance!