Hi All,
I and my colleagues are not able to login to Metabase (see the screenshot)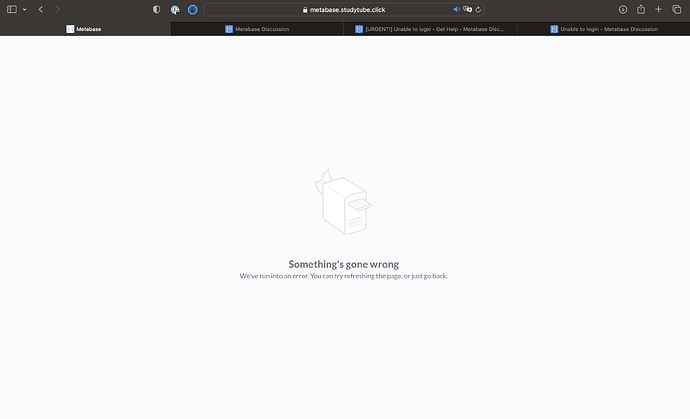 We tried using both Chrome and Safari, we cleaned the cache, but we still received the same respond.
I checked several posts related to the inability to login Metabase. However, I didn't get the solution yet.
Do you know what that is the case and how to solve it?
Regards,
Adrian