Hi
I'm having some issues with google sign in, which I think updating metabase might resolve.
we're setup on elastic-beanstalk, but my CTO did the installation and handles the backups.
CTO's away, and I'm wondering what happens if I click the Update button on the metabase admin Updates page: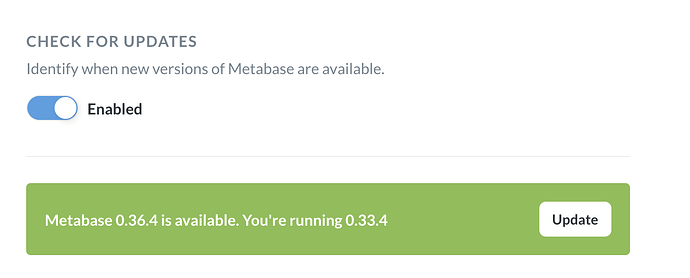 What happens if I do this?
according to the docs, I should do a backup before updating. (https://www.metabase.com/docs/latest/operations-guide/upgrading-metabase.html)
is it safe to update using this method?