Hello Team,
We have trail Metabase Enterprise edition and we are trying to use Embedding.
I tried to manually add an attribute to a user, but we have multiple users and this is not a feasible solution.
Could you please guide as how can I create a Sand box table, with the current SSO(Google) and set the filter conditions, like below image: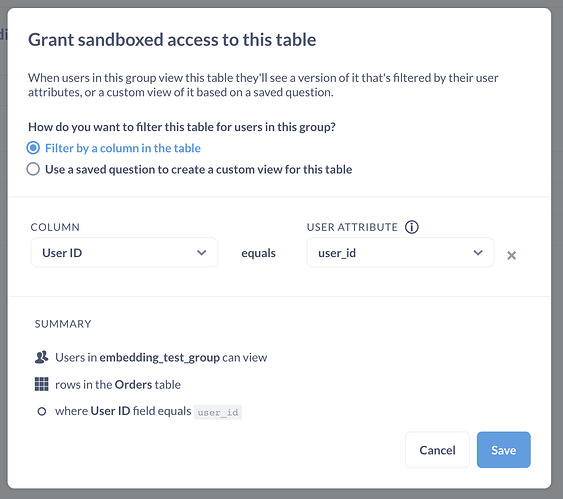 And if this needs to be posted on support forum, could you please provide me with the email id/link, where I should post this.
Thanks!
Anuraag