Hi,
Some of our users are getting 'expired link' messages, either after
resetting password from admin
user doing forgot my password
adding new user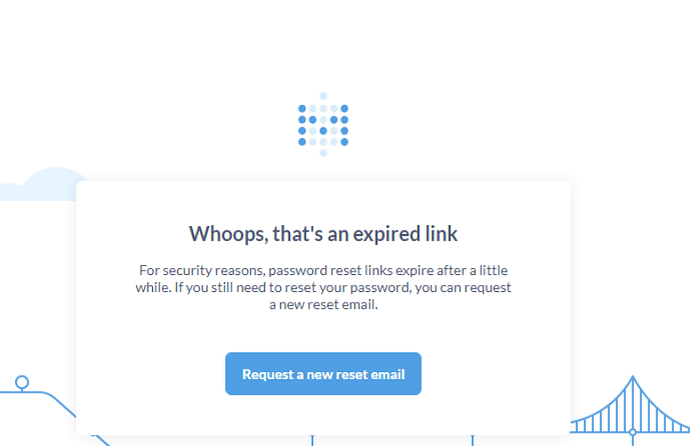 The thing making it tough to troubleshoot is that one of our admins WAS able to add themselves as a user with a spare email. (I tried to add an extra email - I was not able to log in with it, I got the same 'expired link' message.)
Great if someone has bumped into this and has any ideas, we are in a not good situation on this.
We recently upgraded to 42.2 - it may be that it started AFTER this - it has been a while but we don't need new users or resets on that installation very often.
Another confounding element, is that we have a separate metabase installation, same version, and as far as we know everything else the same, but we are able to add users and password reset users on this just fine.
One final clue - but not sure it matters, on the metabase installation with the problem this section says https issue, not sure why, pretty sure I did not touch that.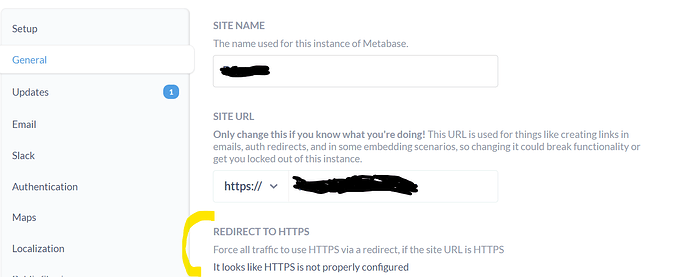 Where the 'working' installation shows:

Thank you in advance for your time!
Jaz
{
"browser-info": {
"language": "en-US",
"platform": "Win32",
"userAgent": "Mozilla/5.0 (Windows NT 10.0; Win64; x64) AppleWebKit/537.36 (KHTML, like Gecko) Chrome/100.0.4896.127 Safari/537.36",
"vendor": "Google Inc."
},
"system-info": {
"file.encoding": "UTF-8",
"java.runtime.name": "OpenJDK Runtime Environment",
"java.runtime.version": "11.0.14.1+1",
"java.vendor": "Eclipse Adoptium",
"java.vendor.url": "https://adoptium.net/",
"java.version": "11.0.14.1",
"java.vm.name": "OpenJDK 64-Bit Server VM",
"java.vm.version": "11.0.14.1+1",
"os.name": "Linux",
"os.version": "4.14.262-135.489.amzn1.x86_64",
"user.language": "en",
"user.timezone": "GMT"
},
"metabase-info": {
"databases": [
"mysql",
"redshift",
"googleanalytics",
"snowflake"
],
"hosting-env": "unknown",
"application-database": "mysql",
"application-database-details": {
"database": {
"name": "MySQL",
"version": "8.0.25"
},
"jdbc-driver": {
"name": "MariaDB Connector/J",
"version": "2.6.2"
}
},
"run-mode": "prod",
"version": {
"date": "2022-02-28",
"tag": "v0.42.2",
"branch": "release-x.42.x",
"hash": "d6ff494"
},
"settings": {
"report-timezone": null
}
}
}