I spent 1 hr trying to connect to my local sql server and i cannot get it to work.
I created a sql server account called metabase
enabled tcp ip connections on sql server with fixed port
see following screen shot: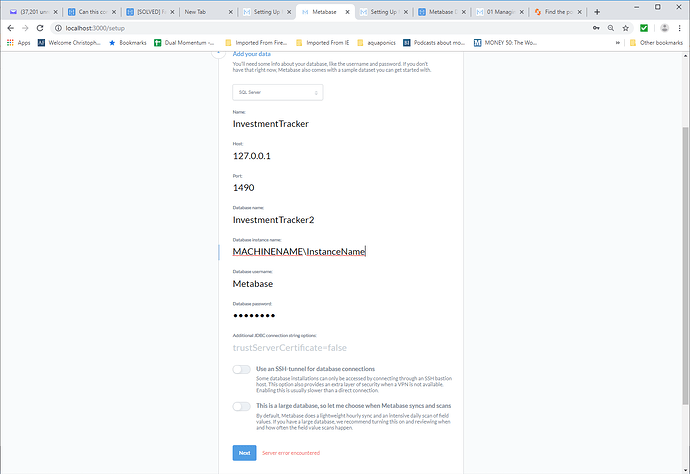 Why is a simple thing so hard?
My db is called InvestmentTracker2
Metabase account has db_datareader priviledge and is a sql server account.
The fixed port is 1490
instance name taken for SSMS - it is the server name.
i am running the docker image on same machine