Hi,
I use bar charts a lot as they are easy to read for my users. When I leave the x-axis on "ordinal", the graph looks good but the x-axis description overlap and is impossible to read:

When I change the x-axis to "timeseries" the x-axis description is easy to read but the bars look weird: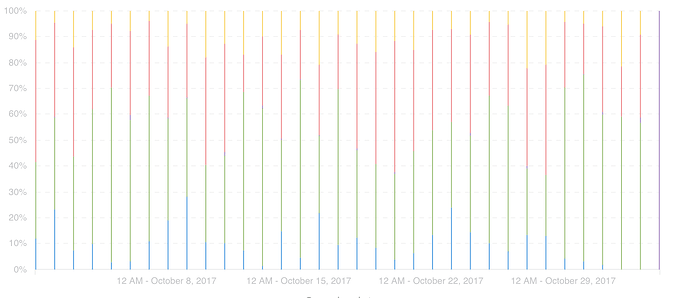 Is there a way to have the best of both worlds - e.g. having proper bars even when you define it as time series or having only a few of the descriptions on the x-axis to make it readable even when the x-axis is ordinal?
As I had to change all the bar charts to time series to make it look good again I assume this is new in 0.25.1 as the ordinal graphs looked good when I created them a few versions ago.
Thanks, Eva