Hi everyone!
So, I´ve inserted Brazil custom map(states) in order to use it on my dashboards.
The problem I´m facing is when I get into X-Ray dashboard and I always see the US map instead my custom map.
Here is an example:
I have a entity called "Company" and the field "UF" means "State".
Metabase always load the US map and try to fill the US states with my data(some of Brazil states matches with US states)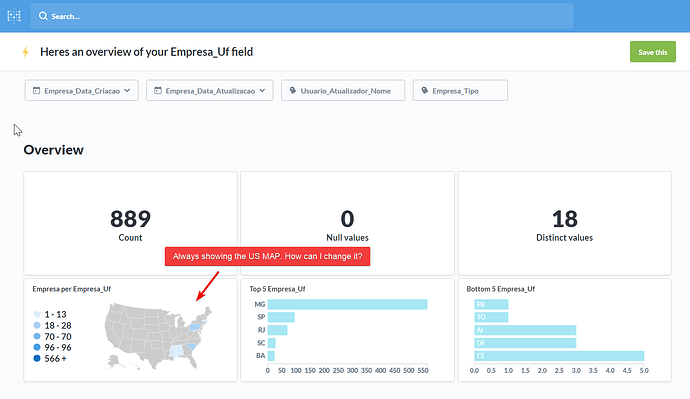 How can I set X-ray to show an specific custom map ?
Thanks.
Byebye